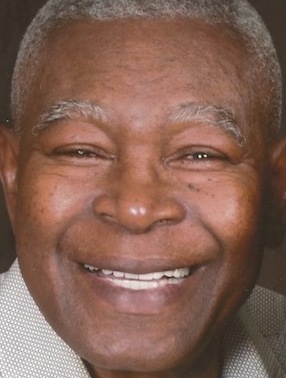 Hyvesta E. Bovell
The Livestream Link for the 12:00 pm virtual service will be posted for all the family and friends that cannot be with us in person. The Link will be posted below the obituary and may appear before the service, but it will not go live until 12:00 pm on Tuesday, February 23, 2021.
HYVESTA ELVATHA BOVELL
Hyvesta E. Bovell known to family and friends as "Vesta" was born on June 21, 1942 in the parish of St. Michael, Barbados. He was married to Jeannette (nee Gittens).
At an early age he was passionate about electronics. In his early 20's he opened his own business in Barbados repairing televisions and radios. At age 26 he migrated to the US, settling in Jersey City, NJ where he lived for 20 years before moving to Piscataway, NJ. In pursuit of a career in electronics, which he was passionate about, he studied at RCA School of Electronics and then onto Hudson County Community College. After graduating he worked at Ganmar Electronics in Brooklyn, New York before joining Panasonic where he worked from 1976 until 1999 when he retired. During his time at Panasonic, he worked as a supervisor and later became a division manager, leading projects like installing the original jumbo vision at the Philadelphia (Eagles) Stadium.
While in Jersey City, he was an active member of St. Matthew's Episcopal Church where he served as Treasurer for many years before becoming a member of Incarnation Episcopal Church, when the two churches merged. He was chosen Man on the Year at the church several times because of his willingness to assist whenever and wherever needed.
After moving to Piscataway, NJ he attended Christ United Methodist Church before joining St. Mark's Episcopal Church, Plainfield, NJ where he continued to worship until the time of his death.
He always looked for projects around the house such as building a deck, installing a sprinkler system and several other projects which he used as teaching opportunities for his family.
After retirement he spent his time enjoying nature, such as walking, gardening in his large straw hat, and sharing the harvest from his garden. He also loved listening to music, dancing, watching old "black & white" movies, especially westerns, entertaining his family and friends and traveling. His family meant everything to him, especially his grandchildren and great grandchildren. Although he didn't wear his emotions on his sleeve, he had the biggest heart and he will be remembered for his gentle ways, his kindness, and his warm smile.
He leaves to mourn him, his wife, Jeannette, daughter, Kerin, sons and daughters-in-law, Belfield (Andrea) and Curtis (Alysa). Sisters, Eglantine (USA), Sheila (Barbados) grandchildren DeShawn (Kathy), Lauryn, Robert, Sommer (Taylor), Amber, Spencer, Bryce, Darrion, Samuel and great-grandchildren Isaiah, Isabella, and Peyton. Cousin, Lawrence (Shirley), sister-in-law, Merline (Shurland), brother-in-law Othniel (Juel), nephews and nieces Abdul, Carol (Curtis, Jr.), Kevin, Shernell, Dennis, Ann, Richard, Beverly, Steve and a host of other loving relatives and dear friends.
In lieu of flowers, the family has requested donations be made to either:
The American Diabetes Association https://www.diabetes.org/donate/donate-memorial
or
The National Kidney Foundation https://www.kidney.org/donation
THE LINK FOR LIVESTREAM WILL GO LIVE AT 12:00 PM