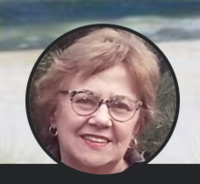 Rozalia Theiss
Rozália Mária Theiss. 81, passed on Wednesday, July 21, 2021 at home in Plainfield.
Born and raised in Budapest, Hungary, Rozalia lived in Győr, Hungary prior to settling to Plainfield in 1979 with her late husband Emil.
Mrs. Theiss was a member of the former Linden Roundtable Hungarian Club as well as the former Rahway Hungarian Club in Clark. She was also a longtime member of The Club at Ricochet South Plainfield Swim Club.
An avid animal lover, Rosie always had a dog or cat that she rescued, loved to feed other outdoor animals and also enjoyed gardening.
A longtime employee with the former Bell Labs in Berkeley Heights, Rosie worked as a Technical Clerk and Purchasing Associate, retiring from Lucent Technologies.
Rosie loved traveling the world with her late husband Emil. She enjoyed taking the senior citizen bus trips to Atlantic City, visiting and going out to eat with friends, and never missed her daily 5pm tea session with her closest friend Nellie; who recently relocated two years ago.
In addition, after Rosie arrived in the United States in the early 1970's, she attended night school to learn English and on September 15, 1990 she became a United States Citizen, which she was very proud of.
She is survived by her sister, Margit Kálai of Győr, Hungary; brother, László & Margit Kálai also of Győr, Hungary; niece and her husband, Viktoria & Paulo Viegas Fernandes of Erkrath, Germany; nephew and his wife, Gábor & Evelin Kálai – Győr, Hungary; great niece and nephews, Sofia, Paulinho and Máté; step-daughter and her husband, Trudi & Dennis Renner of Lake Havasu City, AZ; step-daughter-in-law, Diane Theiss of Budd Lake, NJ; step-grandson, David Theiss of Budd Lake, NJ; step-granddaughter and her husband, Pauline Theiss & Brian Levicky of Bridgewater, NJ and step-great-grandson, Damian Cubias.
Cremation services were held privately.
A Memorial Gathering for relatives and friends will be held on Friday July 30, 2021 from 2-5pm at the McCriskin–Gustafson Home For Funerals, 2425 Plainfield Ave. South Plainfield, NJ 07080.
Rozália's cremated remains will be placed to rest in her native Hungary at a later date.
In lieu of flowers, donations can be made to the ALS Greater New York Chapter https://www.als.org/donate