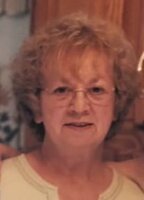 Sandra Kyle (Rudnick)
Sandra Kyle (Rudnick), 78, passed away on Saturday, April 16, 2022 at the Foothill Acres Rehabilitation and Nursing Center in Hillsborough.
Born and raised in Belsena Mills, Pennsylvania, Sandra lived in the greater Piscataway and Middlesex area for the majority of her life.
An avid reader and photographer, Sandra was known to always carry a camera and capture many moments of her grandchildren growing up.
Surviving are her three sons, Richard Rudick Jr. of Middlesex, Robert Rudnick and his wife Diane of South Plainfield and Randy Rudnick and his wife Helene of Middlesex; two sisters, Judith Mitchell and Mona Nevling and one brother, Robert Mosley all of Pennsylvania. Also surviving are her four grandchildren, Robert Rudnick Jr., Bryan Rudnick, Stephanie Pasquarelli and her husband Michael and Danielle Rudnick and her fiancé Kevin Smith and two great grandchildren, Aiden and Sofia Pasquarelli.
Visitation will be held on Friday, April 22, 2022 beginning at 4pm followed by 7:45pm funeral service in the Middlesex Funeral Home 528 Bound Brook Rd. Middlesex, NJ 08846.
In Lieu of Flowers please consider making a donation to further benefit the Make A Wish Foundation https://wish.org/