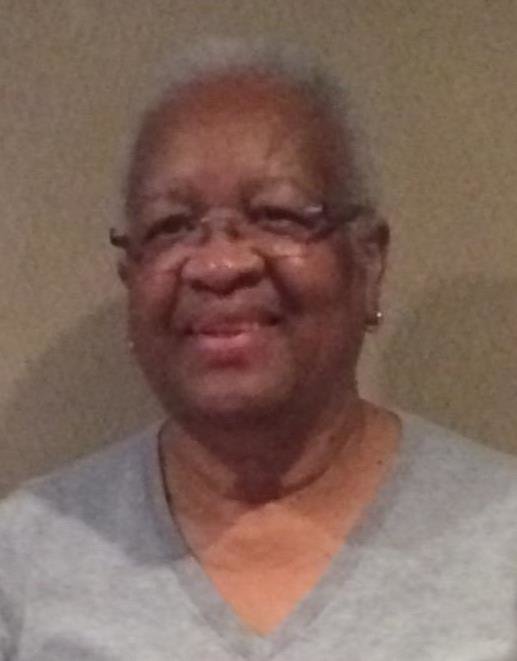 Obituary of Gladys Nelson
Gladys Nelson, 86 departed this life peacefully on Tuesday, June 23, 2020 at the Regency Jewish Heritage Nursing Center in Somerset, New Jersey. Gladys was born March 13, 1934 in Ansonia, Connecticut, the daughter of the late John Washington Barnett and Miriam (Marshall) Barnett. Gladys resided in Harlem and Bronx, New York prior to moving to Piscataway, New Jersey 1972.
Gladys attended Ansonia High School and received her GED to complete her education. After residing in New Jersey, she went on to complete college courses at Middlesex County College and received a certificate of completion from Katherine Gibbs Business School. A job she enjoyed immensely was as a Switchboard Operator at Piscataway High School. She later worked at ADP as a Data Processor in the Payroll department where she retired after 20 years of service. Gladys also worked part-time as a tax consultant for HR Block.
A loving mother and grandmother, Gladys had many hobbies and enjoyed watching her granddaughters Taylor and Dominique participate in both High School and College sports. Grandma Gladys made it her priority to attend all games, both home and away.
When Gladys was not spending time with her family, you can find her at home reading (the bible was her favorite book), working on puzzles and sewing (she made most of her clothes). She also loved to knit, collect gospel music and bake a variety of desserts. Watching professional basketball was also her past-time enjoyment and LeBron James was her favorite player.
During the time when her children were young, Gladys' Saturday ritual was cleaning at 6am, preparing breakfast for her family and watching Soul Train at 11am. Afterwards they would take a family trip to Big Sounds record shop to purchase both jazz and gospel music.
Predeceased by her husband Edwin, grandson, Bill and three siblings, Leroy, William and Geralda "Gigi". Surviving is her son Sherman (wife Kendall) of Piscataway; daughter Darlene Barnett of Georgia; sisters, Miriam Wright, Alice Moore and brother, Antonio Silva all of Connecticut and grandchildren, Everett, LeNair, Shonda, Taylor and Dominique. Also surviving are eight great grandchildren and several nieces and nephews.
For those who wish to attend and pay their respects to the Nelson family, the visitation will begin at 10am on Wednesday, July 1, 2020 with funeral services following at 11am in the Piscataway Funeral Home 18 Stelton Rd. Piscataway, NJ 08854.
Interment will follow at Lake Nelson Memorial Park, Piscataway. The repast will take place at 1763 Hughes Terrace, Piscataway.
Please be mindful of the current executive order that requires the proper face coverings (to be provided on your own) along with the social distancing and the 25% indoor maximum capacity.
Visitation
10:00 am - 11:00 am
Wednesday, July 1, 2020
Piscataway Funeral Home
18 Stelton Road
Piscataway , New Jersey, United States
732-968-2828
Blessing
11:00 am
Wednesday, July 1, 2020
Piscataway Funeral Home
18 Stelton Road
Piscataway , New Jersey, United States
732-968-2828
Burial
Lake Nelson Memorial Park
606 South Randolphville Road
Piscataway, New Jersey, United States
732-463-7100