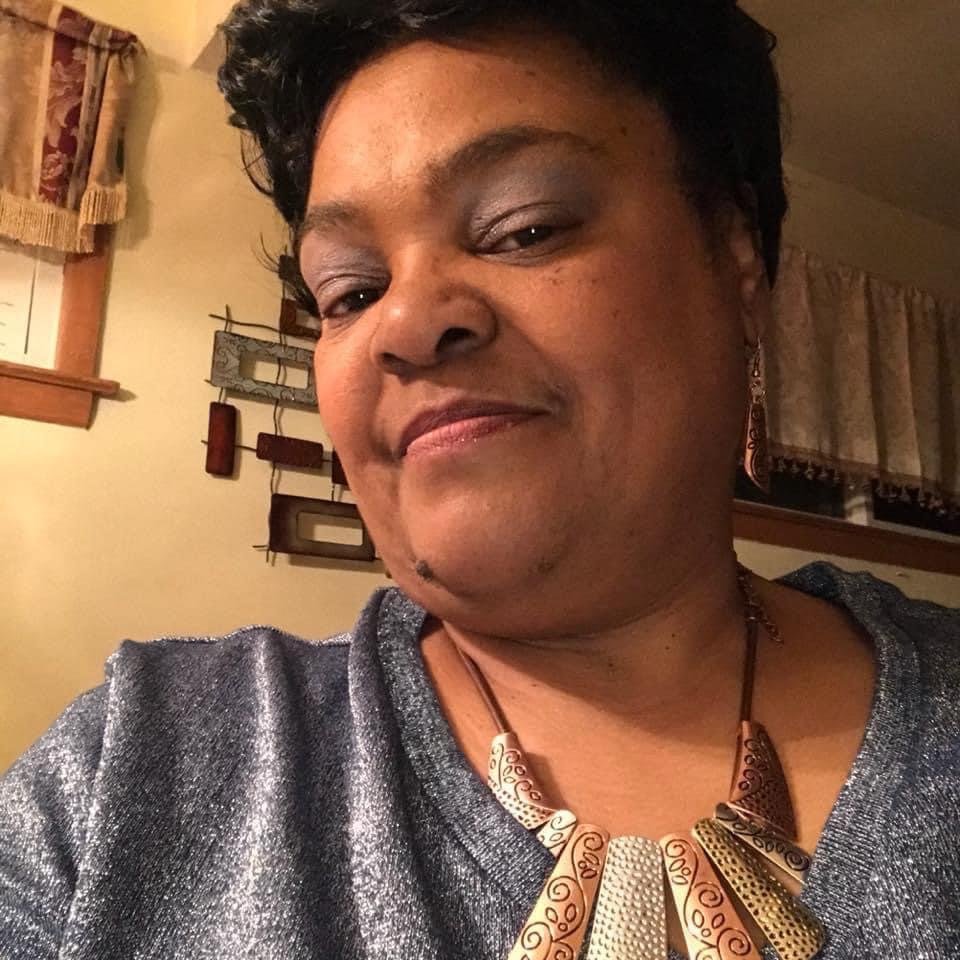 Obituary of Valerie Geer Jefferson
Valerie Geer-Jefferson departed this life and entered eternity on January 2, 2021. She was born on March 9, 1957 to the late John Geer and Ethel Geer Scott. She was educated in the Middlesex County Public School System. She later earned a bachelor's degree in Religious Education from Lighthouse Christian College and pursued another bachelor's degree in Pastoral Studies from Liberty University. She desired children and God blessed her with one amazing and loving son, Tamier Geer. He was raised with the fear and admonition of God.
In 1984, she accepted Jesus Christ as her Lord and Savior and never looked back. Valerie was committed to Christ and lived her life with a servant's heart. She spent time studying the Word of God and communing with God daily. She was called to share the word of God with everyone she encountered, from CEO's, directors, supervisors, strangers and peers. Valerie was sensitive to the Holy Spirit and lived life according to Matthew 28:19, going out into the community to make disciples. She was called into missionary work to encourage, strengthen, baptize, fellowship, and evangelize. She became a licensed missionary on September 23, 2000 under the tutelage of Reverend Laverne Ball at Rose of Sharon Church. This is where she began teaching new members' class. Soon thereafter, she felt the urgency of street ministry and it became imperative for her to begin the work God pressed upon her heart. God led her to Family of Christ Church under the esteemed leadership of Apostle Keith G. Powell. During this time, Apostle Powell granted her permission to start "Take It To the Street Ministry" and different outreach ministries to spread the Gospel, aid, and support the community.
Hungry and steadfast in her pursuit of God, she began taking leadership classes in servanthood, discipleship, intercessory prayer, spiritual leadership, and many others. She became a licensed ordained minister in 2004, under Bishop Donald Hillard from Cathedral International Church, Perth Amboy, New Jersey and her pastor and Spiritual Father, Apostle Keith G. Powell of Family of Christ Church of Dunellen, New Jersey. In October 2006, she was commissioned and ordained as elder.
In May 2007, she relocated to South Jersey. Feeling like Abraham, going into a strange new land, it took some time for her to discern what God's plans were for her. God's plan led her to birth Isaiah 54 Project in 2010, a mentoring program for youth, women eighteen years and older and families. She soon met Matthew Jefferson, a great man of God. They married on August 14, 2010 and their journey in ministry ensued. In September 2013, Isaiah 54 Project, Inc. became a nonprofit organization recognized by the Internal Revenue Service under Code Section 501(c)3. Isaiah 54 Project was honored and awarded a grant from Wells Fargo for its impact in the community and leadership.
She partnered, worshipped and collaborated with Pastor Tyrone Reeves and Omega Reeves, of Straight Line Church in Westville, New Jersey, Apostle Arnold Stewart and Pastor Iris Stewart, of All Saints Movement in Blackwood, New Jersey, and Power for Life International in Camden, New Jersey with Apostle John Haslon and Pastor Tasha Haslon.
Earlier in her career she was a substitute teacher and foster care parent for many years. She was successfully employed with AT&T/Lucent Technologies as a systems tester, project manager, and systems administrator for twenty-two years. During her tenure at Lucent Technologies, she received the Leadership & Technology/NCR Award for Outstanding Achievement for demonstrating leadership and support in the African American community. This prestigious award perpetuated the ideals of "preserving unity in changing times". She retired from Lucent Technologies and answered the call to impact the community. She worked for Center for Family Services for nine years as a family service advocate until her retirement in 2016.
She is preceded in death by her mother, Ethel Scott and niece Mia Geer.
She is survived by her loving and devoted husband, Matthew Jefferson, beloved son, Tamier Geer, beloved father, Kenny Scott, beloved nephew John Geer, beloved nieces Ayleia Geer and Vanessa Geer, beloved niece Ti'Onya Green, and a host of great nieces, great nephews, family, and friends.
Share Your Memory of
Valerie