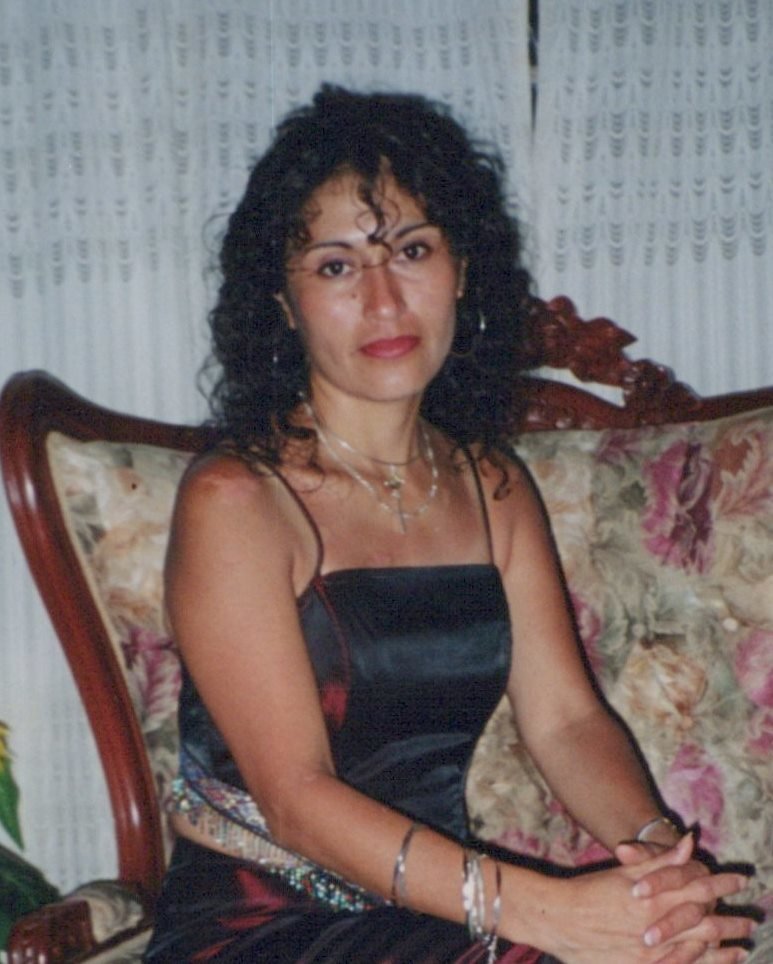 Share Your Memory of
Zarela
Obituary of Zarela Miranda
Funeral services will be held on Friday, January 8, 2021 at 10:30AM in Our Lady of Fatima RC Church, family and friends may gather inSouth Plainfield Funeral Home, 2456 Plainfield Avenue South Plainfield NJ 07080 beginning at 9AM.
Visitation will be held on Thursday, January 7, 2021 from 5-9PM.
Zarela Miranda was born in Lima, Peru on April 19, 1968 and passed away January 04, 2021 in Saint Peters Hospital, New Brunswick, New Jersey. She leaves behind her husband Merlhyn J. Conchucos, her sons Joe S. Conchucos, Alessandro N. Conchucos, her daughter Melany D. Conchucos and grandchildren's Yamilet P. Conchucos and Felipe B. Conchucos.
Zarela Miranda was a loving woman. She loved spending time with her family and going out to family trips. She was so happy with her children because not only they loved her with all their heart but they have always been there for her. She loved her grandchildren so much and would invite them on Sundays for home cook meals. She liked to spoil her grand kids with juices, apple sauce, cookies and lots of love. She would worry about all her family because she loved them and wanted the best for them.
Zarela one and only true love is her husband Merlhyn; he is her everything in life, best friend, soul mate and companion for eternity. Zarela was the designer of their life making it into one soul, they only one vision and goal for their family was to progress.
Zarela loved her first son Joe; She was so proud of him all the way. She was happy to see him on his graduation from Rutgers university, New Brunswick, getting his first car, becoming a first time home owner and finally super proud of him for being a Sargent with the United states Army. She liked when he would come home to visit especially when he was away for so long with the Army. When he was overseas on two combat deployments, she would constantly ask about him and would be eager to see him soon. She was proud of him all the times.
Zarela loved her second son Alessandro; She was happy to see how he had grown in his Plumbing skill trade. She was happy to see that he was happy with what he does for a living. She was thankful when he would go to help out in the restaurant and spend time with her.
She loved her daughter Melany so much; She was happy and proud of her daughter attending college and working. They would go out shopping, travel and spend quality time. She looked forward to seeing her daughter graduate college and succeed in life.
She owned her restaurant where she liked to spend time doing what she loved, cooking and serving customers. She loved to talk to her mother about recipes and plan meals over the phone. She loved to cooked Peruvian food like Cebishe, Lomo, Arroz Chaufa and much more much more.
After becoming a grandma she would love having her grand kids come over when there where sunny days. She loved to go to the beach especially Wild Wood because although she didn't get in the water she enjoyed spending time with her family. She also went to Niagara Falls for a small trip as a family.
Zarela hobbies were gardening, garage sales, cleanning her kitchen, organizing her home, karaoke, dancing in family reunions, listening to music with her husband, making puzzles, playing packman on her cellphone, watchig novels and follow Peruvian cooking TV shows.
Visitation
5:00 pm - 9:00 pm
Thursday, January 7, 2021
South Plainfield Funeral Home
2456 Plainfield Avenue
South Plainfield , New Jersey, United States
908-756-2800
Funeral Mass
10:30 am - 11:30 am
Friday, January 8, 2021
Our Lady of Fatima R.C. Church
501 New Market Rd
Piscataway, New Jersey, United States
732-968-5555
Family and friends may gather in the funeral home at 9AM.
Burial
12:00 pm - 12:30 pm
Friday, January 8, 2021
Resurrection Burial Park
899 E Lincoln Ave
Piscataway, New Jersey, United States
732-463-1424