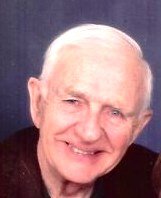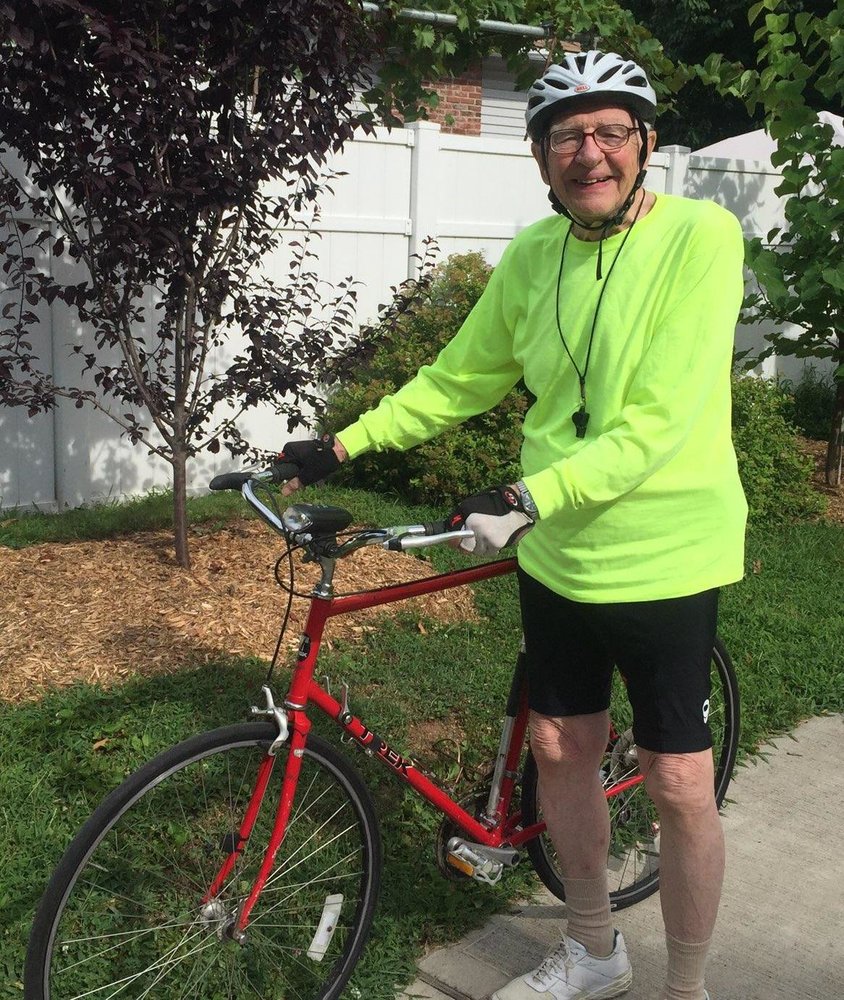 Obituary of Bernard P. Graebener
Bernard Philip Graebener, a loving husband and committed father of 11 children, died peacefully at his home in Bound Brook on Friday, February 5, 2021. He was 95. Bernard was a dedicated family man and a devout Catholic who devoted himself to his family, his church, his community and his country. Throughout his life, he set an example of hard work, principled conduct, strong faith and selfless service to others that his children and their offspring now emulate.
Bernard Philip was the youngest son of Johannes Graebener of Paderborn, Germany and Mary Bohlinger of Jersey City, New Jersey. He was born on February 5, 1926 in East Harlem, NY. One of eight children, Bernard spent his childhood on East 112th Street playing stickball, practicing piano, and pedaling his balloon-tire Schwinn throughout the five boroughs and along the Palisades. He graduated from the NYC High School of Commerce in June 1943. At the age of 18, he enlisted in the U.S. Navy and served as a Yeoman 2nd Class at the Wildwood Naval Air Station during WWII. Upon reentering civilian life, Bernard began his career as a salesman for a series of NYC-based corporations, selling the manufactured construction materials they supplied and providing the technical support needed to install them. His clients included commercial, industrial, educational, and transportation companies throughout the city. In 1951, he was recalled to military service during the Korean Conflict and served at the Key West Naval Base and the Harry S. Truman Little White House.
One day in 1947, Bernard went roller skating at the Fordham Skating Palace in the Bronx, met a statuesque, auburn-haired young beauty there named Agnes, and asked her to skate--his future wife. They married in 1949 at Our Lady Queen of Angels in Manhattan, where Bernard's father was the church organist and choir director. After starting their married life in the Bronx, the couple moved their growing family in 1955 to central New Jersey, ultimately settling in Bound Brook in 1963. The turn-of-the-century colonial that became the family home—"Graebeners' Mountain"—turned into a life-long project for Bernard as he repaired, renovated, and expanded it to accommodate his rambunctious and boisterous children and their many miscellaneous pets. Whenever he was not rebuilding the house, Bernard led Boy Scout camping and bicycling trips, served as Air Explorer Scout leader, tutored E.S.L. students in English at the town library, and sang bass in the parish choir. Throughout his life, he was an avid swimmer, cyclist, sailor, and camper who taught his children to love the outdoors and to care for Nature and its preservation. Even into his 90s, he regularly pedaled his ten-speed Trek around town, religiously swam laps at the Y, and volunteered during the annual beach cleanups at Sandy Hook National Seashore. When Bernard finally sat down, he was a voracious reader of non-fiction, a habit he maintained to the very end.
Bernard was predeceased by his beloved wife, Agnes (2013), their precious infant daughter, Susan Marie Graebener (1958), and his grandson and best buddy, Eric Matthew Graebener (2020).
Bernard is survived by his 7 sons:Bernard W. Graebener (veteran, U.S. Army) of Hammonton, NJ; Lawrence Graebener, MSN, RN and his wife Elizabeth (nee Froehlich), MSN, RN (both of them U.S. Veterans Administration retired nurses) of Middlesex, NJ; Mark C. Graebener and his wife Norma (nee Estimbo) of San Antonio, TX; Karl Graebener and his wife Sharon (nee Jakelsky) of Bound Brook, NJ; Raymond Farrell (USMC-Ret.) of Round Hill, VA; Peter Graebener (veteran, USMC) of Spring, TX; and Paul Graebener and his wife Louisa (nee Bartok) of Washington, NJ; his 3 daughters: Jean Graebener, BSN, RN of Naples, FL; Karen Graebener of Bound Brook, and Nancy Miller and her husband William (veteran, U.S. Army) of Newmarket, NH; his 16 grandchildren: Katherine Graebener (veteran, USMC), Clay Graebener, Erin Graebener, Mark William Graebener (veteran, U. S. Army) and his wife Angela, Annessa Graebener-Smith, and her husband, Jeff Smith, William Malcolm Miller Jr., Hans Graebener, Keefe Graebener, Maximillian Graebener, Elsabeth Graebener, Nicole Brodie (nee Miller) and her husband Tyler, Kurt Graebener, Gretchen Graebener, William Scott Farrell (U.S. Army), John Ryan Farrell (U.S. Army), and Brigette Graebener; and his 3 great grandchildren: Mark Minsoo Graebener, Matthew Minsa Graebener, and Danek Smith.
Visitation will be held at the Middlesex Funeral Home, 528 Bound Brook Road, Middlesex, NJ, on Friday, February 12, 2021 from 4 pm to 7 pm. A Funeral Mass will be celebrated on Saturday, February 13, 2021 at 10am at St. Joseph Church, 111 E. High Street, Bound Brook, NJ.
Entombment will follow at Resurrection Burial Park, Hoes Lane, Piscataway, NJ.
In lieu of flowers, please send a donation to The Center for Great Expectations, www.cge-nj.org, to Clean Ocean Action, www.cleanoceanaction.org, or to the Rails-to-Trails Conservancy, www.railstotrails.org.
We kindly ask that face masks be worn while visiting, to be mindful of physical distancing guidelines and for visitors to minimize time spent indoors to allow everyone a chance to pay their respects. We thank you for your understanding and for taking these precautions during this difficult time.