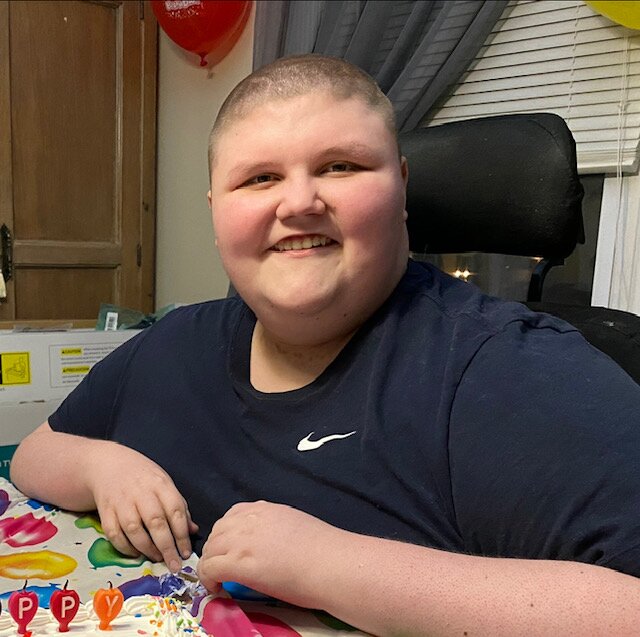 Share Your Memory of
Landon
Obituary of Landon William Doychak
Landon William Doychak passed away on September 4, 2021. He has left us with heavy, broken hearts. He has also left us with 15 years of beautiful memories. Landon had a smile and laugh that warmed every soul in the room, and hugs that invited you in and filled you up. He was our son, our brother, our grandson, our cousin, our nephew, our dear friend.
We will join together to remember Landon, to mourn our loss of him, and to celebrate his life on Friday, September 10, 2021 from 3-6 pm at Middlesex Funeral Home, 528 Bound Brook Rd, Middlesex NJ. Friends, family, and all those who loved him are welcome to pass through. A concluding prayer service will begin at 5:30pm We ask that you wear something red, Landon's favorite color. In lieu of flowers, please consider a donation to Jack's Kids, an organization we are eternally grateful for and one that has supported Landon for years (https://jackskids.org/). Alternatively, you can donate to Parent Project Muscular Dystrophy to support DMD research (https://www.parentprojectmd.org/research/current-research/).
Landon was the youngest brother, the baby of the home. He approached life with laughter, courage, and true belief in his limitless possibilities. We are all stronger for knowing him and getting to feel his love. Landon loved playing video games on his Xbox, researching the hottest peppers and collecting hot sauces, watching the Jets and the cooking channel. He cherished his favorite blanket, his rock collection, and his comfy, plain t-shirts. He loved to snack on toxic waste candy and Takis. His heart warmed for "doggos," especially his Rudy and his Luna.
Landon leaves only vibrant, goofy, and happy memories to his devoted father and best friend, Matthew; his loving mother, Colleen; his adoring siblings, Kendra, Skyler, and Matthew Jr.; his beloved grandparents, Karen and Bill (aka Bogey and Bachey); his chosen brother, Isaac; and so many more family, friends, teachers, and others who loved him dearly.
Celebration of Life
3:00 pm - 6:00 pm
Friday, September 10, 2021
Middlesex Funeral Home
528 Bound Brook Road
Middlesex, New Jersey, United States
732-968-3377
Concluding Prayer Service
5:30 pm - 6:00 pm
Friday, September 10, 2021
Middlesex Funeral Home
528 Bound Brook Road
Middlesex, New Jersey, United States
732-968-3377