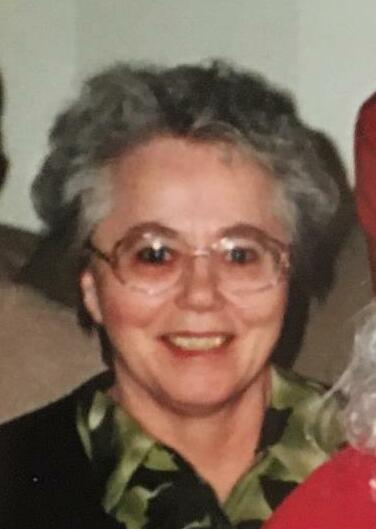 Share Your Memory of
Maria
Obituary of Maria Keder
Maria was born on September 6, 1941 in Lapsze Wyzne, Poland as the 3rd oldest child of Maria (Drazek) and Antoni Pawlica. She attended Primary School in Lapsze Wyzne, and High School in Jablonka. She started working at the age of 19 as a teacher and within a year she became the school principal in Ratulow, Poland where she held that position for another 21 years. During that time she earned a Master's Degree in Polish Philology at the Jagiellonian University in Krakow, Poland.
At the age of 29, in 1970, she got married to Kazimierz Keder and they began their family. They had two daughters, Dorota and Iwona, and they began building their home in Skawa, Poland where they eventually moved to in 1982. While living in Skawa, she became a Grade and Vo-Tech school teacher in Chabowka, Poland. In 1992, she retired from teaching in Poland and came to the United States of America for the first time. Since then, she has traveled back and forth many times visiting family and relatives. In 1999, Maria became a US citizen, which she was very proud of. At the age of 70, she retired in the US and moved back to Poland.
On April 9, 2021 she was diagnosed with stage 4 pancreatic cancer. A week later she flew back to the U.S. all by herself, to spend her remaining time with her kids, grandkids and family. She spent her last 5 months with her closest family before passing away peacefully with family at her bedside on September 15th, 2021.
Maria loved to read books, travel and was very much into photography. She was a big collector of scholarly books, and had her very own personal library at home. Every opportunity that she had, she would be studying and practicing her craft to excel in her profession of teaching. She was very well versed in the polish language, but could not solve an algebra problem to save her life nor could she draw. Her best drawing was a square-looking human stick figure. She loved to teach children and help them grow into the best version of themselves. She was loved by many and will be missed dearly.
She is survived by her husband, Kazimierz Keder and her daughters, Dorota (George) Castiglia and Iwona (Jan) Radecki, and also by 11 grandchildren. She was the caring grandmother of Christopher Poweska, Jonathan and Gia Castiglia, Kamil (Sam), Karolina, Kuba, Konrad, Kacper, Karina, Kajetan, and Ksavery Radecki.
Maria was the dear sister of late Jan (Helena) Pawlica, late Antoni (Maria) Pawlica, late Ania Pawlica, Edward (Elżbieta) Pawlica, late Andrzej Pawlica, late Franciszek (late Elżbieta) Pawlica, Ludwik (Helena) Pawlica, Anna (Franciszek) Krzysik.
She is also survived by many nieces and nephews.